THE E GROUP
TEAM MEMBERS - BUYER'S AGENTS & SELLER'S AGENTS [BROKERS]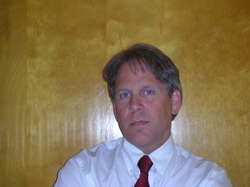 Mick - BROKER - MARKETING
Mick was first licensed in 1985 and has been in the residential-commercial market as both a Realtor and a contractor. Along with his real estate broker's license he also has Master Electrician / Electrical Contractor licenses in Oregon, Washington, California, Hawaii, and 25 other states. He is also a State of Oregon certified Electrical Inspector.
Mick is an Oregon native and has lived in Portland most of his life and has extensive knowledge of the local market trends.
Mick directs the marketing services for the team. He has worked in the video marketing field as a technical consultant and an actor. He understands the value that the correct marketing effort can have on facilitating real estate transactions.
Mick chooses to work exclusively with buyers and keep his focus toward locating the perfect home and then negotiating the best price for the buyer. He does this through his own evaluation of the subject property instead of relying on the listing price, then finding justification for a price that will be the minimum the seller will likely take. His extensive knowledge of construction gives him the ability to quickly assess physical issues with a property as well as neighborhood trends that could effect a sellers willingness to negotiate on price.
There are basically four scenarios a buyer in Portland will face:
#1 is the red hot neighborhoods that are seeing multiple offers, usually all above list price, many all cash. A buyer in this market needs to quickly decide what that property is worth to them irregardless of list price and make an appropriate offer. We will closely inspect the property and determine if the price plus improvement costs make it worth your investment.
#2 is properties that are outside of those areas, usually the suburbs. They are usually a better value per square foot and there is usually more room for negotiation on these homes. Because their price does not rise as sharply as the #1 properties it is historically likely that they will not lose as sharply if a recession should drive prices down. My personal opinion is that these properties represent the best value for your dollar.
#3 is the high end properties. There are some very exclusive neighborhoods in and around Portland but the inventory is very limited and you will likely not find a property that meets all of your desires and personal style. This is due to the fact that a lot of these homes were custom built for their original owners and consequently reflect their personal wants at that time. You may find a home that you absolutely love except for a certain area, such as the kitchen or master bath, or interior / exterior colors, flooring, etc. I can obtain remodel estimate costs to bring the home into a condition that you will absolutely love and we can use this to negotiate a price that puts you into your perfect home.
#4 is that there is not a home that fits your requirements currently on the market. This is where we need to do an in-depth analysis of your requirements and price range, then locate a property that meets them and bring it to market exclusively for your purchase.
On the buyer side something that will effect an offer to a seller besides price is your financial position. There has been a substantial increase in all cash buyers and if you are relying on financing you are are a disadvantage when submitting an offer on a home in the #1 areas, as that is where a lot of cash buyers are investing. If there are no cash investors then it becomes a matter of a combination of highest price, down payment amount, and probability of obtaining the financing. Having your financing options in place before making an offer will help in any situation as buyers want to lesson the probability of an offer falling through due to finance issues.




---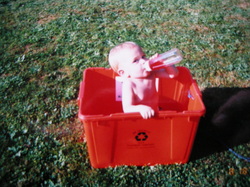 Evan - BROKER
Shortly after taking this picture Evan was carried away by a recycle truck. He reappeared several years later dressed in cardboard clothing and to this day he continually amazes his family and friends with his vast knowledge of plastic products and pigeons.
---
ADMINISTRATIVE SUPPORT STAFF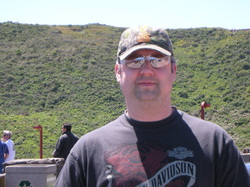 Billy Bob - TRANSACTION COORDINATOR
Early in life Billy was diagnosed with dyslexia but overcame this obstacle to become the world's most prolific transaction coordinator although you do have to read his reports in a mirror...unless you are also dyslexic...


---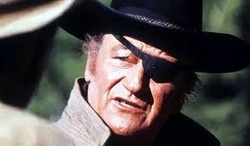 John Wayne - PROFESSIONAL PHOTOGRAPHER
John as an eye for taking professional pictures that will make you home stand out from the rest. He used to have two eyes for taking professional pictures but tragically lost one and has been unable to find it. His life motto is "it's always the last place you look..." Keep looking John, you will find that other eye!
---
PREFERRED LENDERS & ESCROW PROFESSIONALS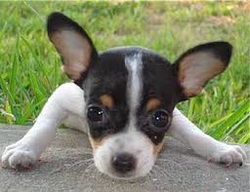 Cujo - MORTGAGE BROKER
Cujo is our preferred lender and partners with us on most of our transactions due to his record of fast closing. if you are in need of a lender we highly recommend Cujo. In his spare time cujo likes to bark and chase cars.
---